Business hours:
Monday - Friday 12:00 ~12:30 Lunch
18:00 ~23:30 Evening
Saturday and Sunday 18:00 ~23:30
Address: Ungargasse 6
1030, Wien (Vienna), Austria
Tel/ Fax (431) 718-1888
E-mail: benkei.vienna@aon.at
Try our special bento menu for tourist groups!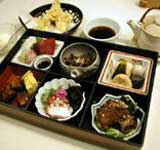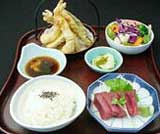 Benkei has been providing meals for tour groups for many years. Bento menu varieties are available to suit the needs of tourist groups. Situationweise Onigili (Japanese home style rice ball with filling) package can be arranged, too, for picnics or airport departure short snacks.
For travel agencies or tour guides who are interested of such service, please feel free to contact us for group menu options.
For Japanese language, please ask for Benkei Okasan. For English or German, please ask for
Mr. C.F. Chang.