Kitty Manxie and Its Kind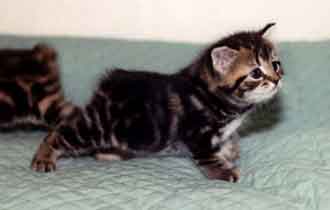 When I saw Manxie, I found the baby cat so extremely cute with short leggies and body. Then something caught my eyes. And , this is it! Manxie has no tail.
I actually wondered whether Manxie might have acrophobia when climbing walls or trees. I'm wrong. Manxie is perfectly fine; it's the breed of the kind. Manxie is healthy , fully energetic and curious. You'll find this little one very adorable.
Manxie loves its friend and you'll see them in just a sec.